At CIC we are committed to maintaining open and transparent communication with our shareholders and investors in order to nurture a strong relationship with them.
Key Features
| | |
| --- | --- |
| Fund Manager | CIC Asset Management Ltd |
| Launch Date | Jun - 11 |
| Risk Profile | Low - Medium |
| Trustee | Kenya Commercial Bank |
| Custodian | Co-op Custodial Services |
| Auditors | PWC |
| Minimum Investment | Ksh 5,000.00 |
| Minimum Additional Investment | Ksh 1,000.00 |
| Initial Fee | 0 |
| Annual Management Fee | 2.00% |
| Distribution | Monthly |
Fund Objective
Capital preservation whilst getting inflation protection.
High degree of capital stability with limited risk.
A short-term parking bay for surplus funds particularly in times of market volatility.
Key Benefits
Liquidity: The client is able to withdraw their funds at short notice with no penalty fees.
Flexibility: The client is able to switch or transfer funds to another fund that he/she may have with CICAM.
Security: The fund invests in government paper and liquid instruments.
Competitive Returns: Interest is calculated daily and credited at the end of each month. As an institutional client, the fund benefits from placing deposits in large sums and as such is able to negotiate for competitive rates.
Professional fund management: prospective investors benefit from the expertise of our seasoned professionals.
GDP
In Q2 2023, economic activity grew 5.4% with positive effects from a recovery in the agricultural sector and tourism receipts. CBK projections show that Kenya's annual real GDP growth is expected to come in at 5.5% in 2023.
Inflation
Inflationary pressures have eased on the back of declining food inflation, non-food non-fuel (NFNF) inflation remained stable in Q3, reflecting muted demand pressures in the economy.
Interest Rates
In 3Q23, yield curve inverted with the 2-year bonds increasing by a cumulative 5.93%, the 10-year by 1.89% and the 20-year by 1.99% y/y.
Outlook
Rates on government securities have continued increasing in the quarter, and the same is expected to persist in the near term. The money market fund rate is therefore expected to gradually increase as maturities are repriced to reflect the increased rates.
Fund Performance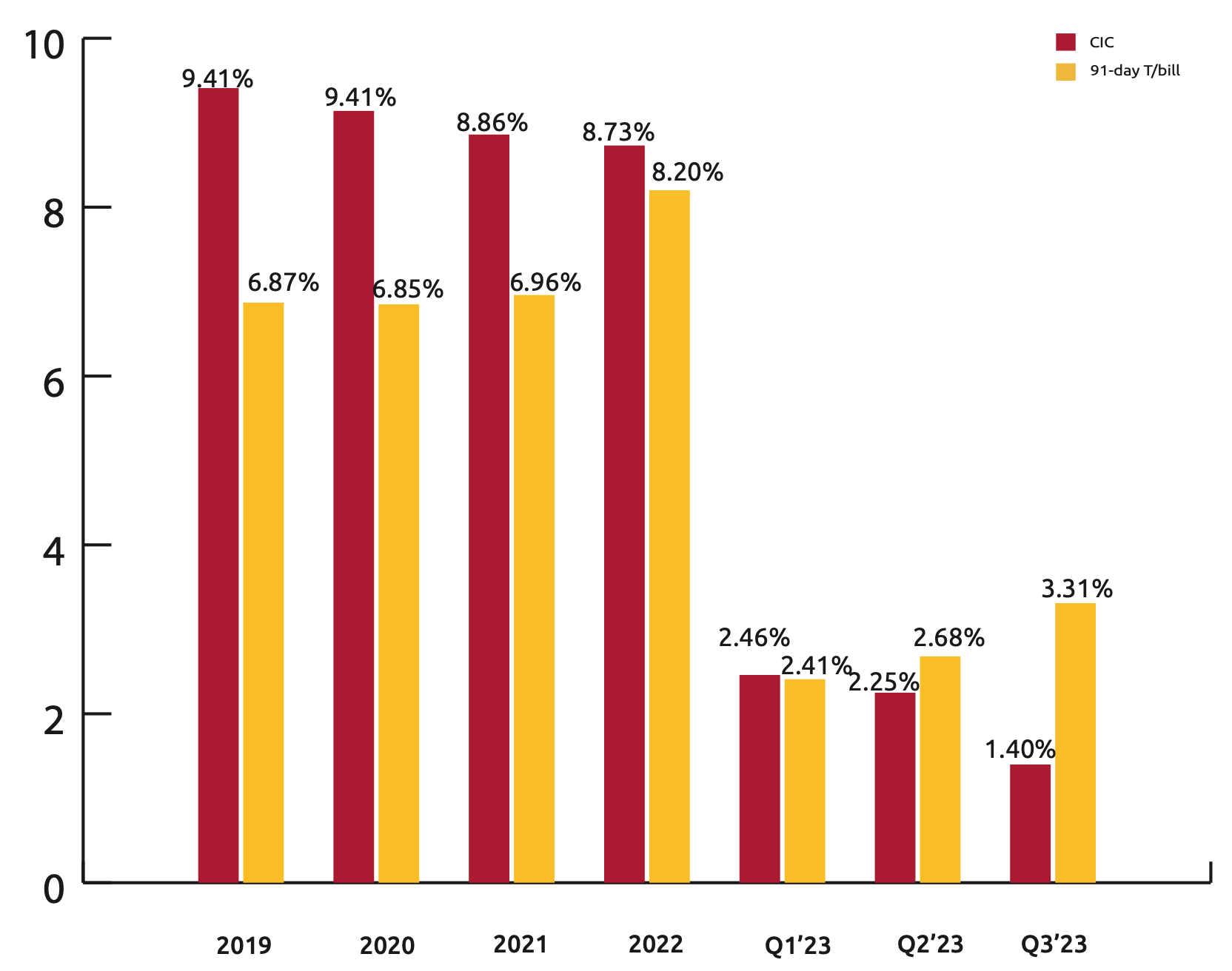 Asset Allocation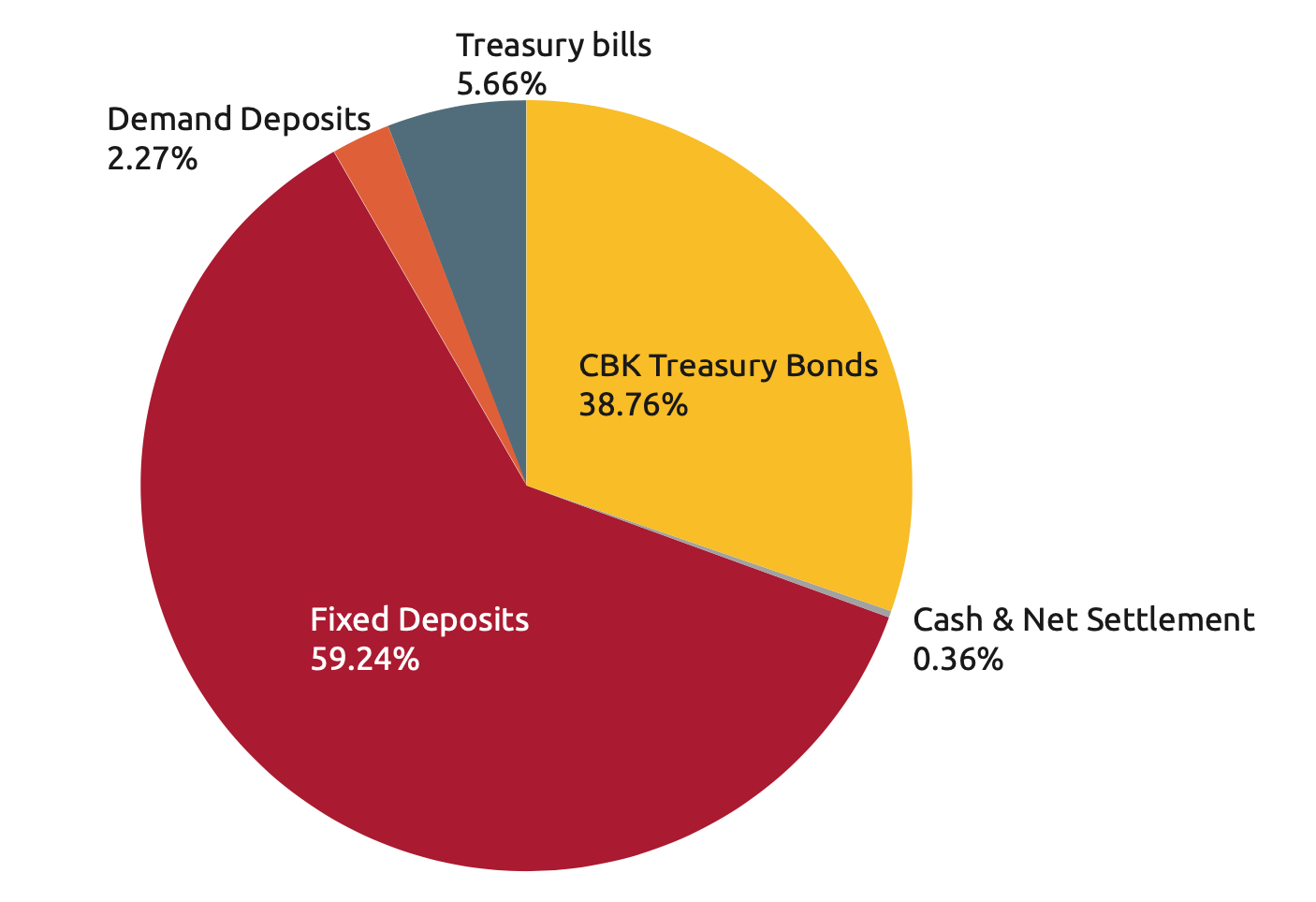 Yield Curve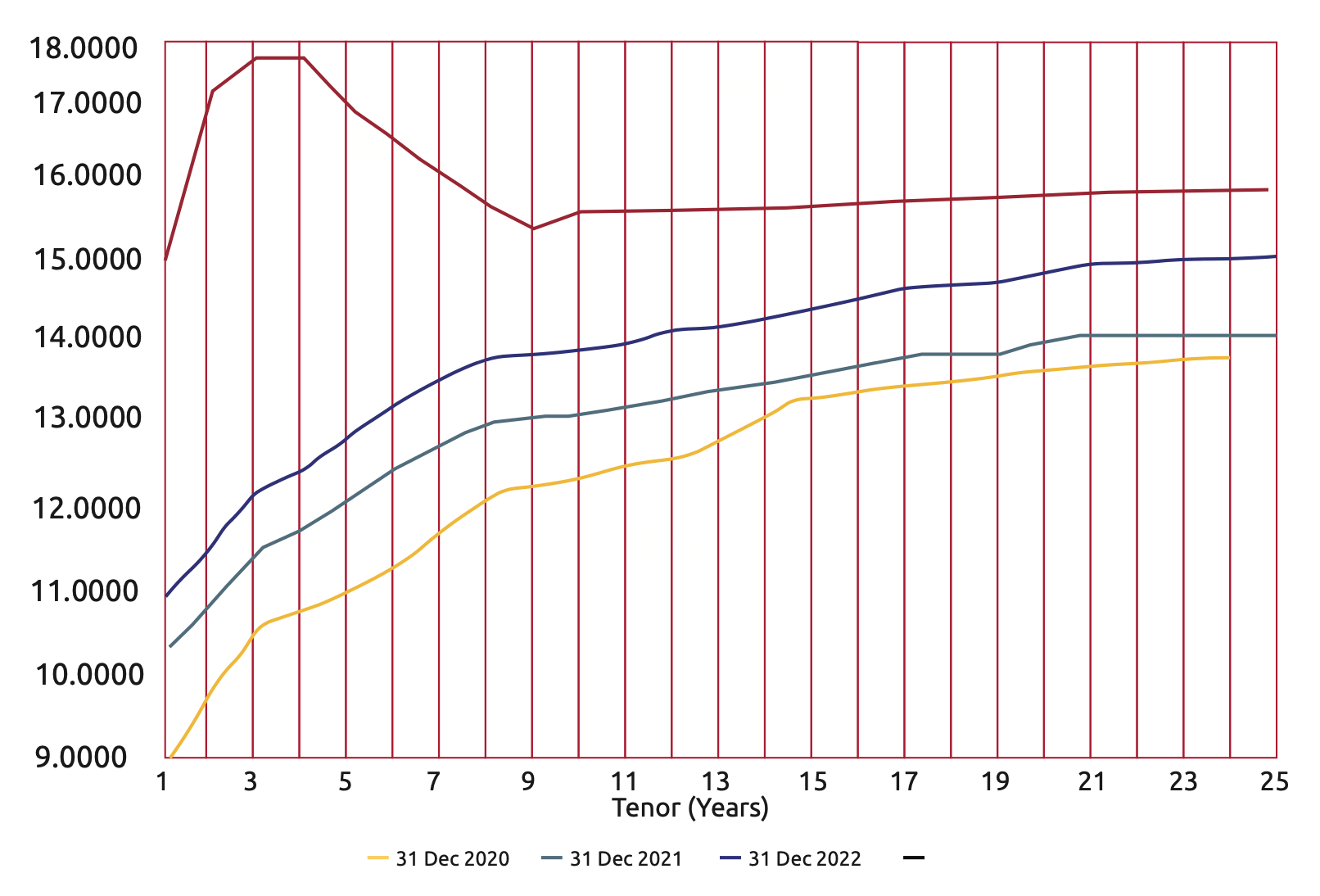 Statutory Disclaimer: The value of units may go down as well as up and past performance is not necessarily a guide to the future. There are no guarantees on the client's capital as the performance of units in the fund is determined by changes in the value of underlying investments hence value of your unit trust investment.