At CIC we are committed to maintaining open and transparent communication with our shareholders and investors in order to nurture a strong relationship with them.
Key Features
| | |
| --- | --- |
| Fund Manager | CIC Asset Management Ltd |
| Launch Date | Jun - 11 |
| Risk Profile | Moderate |
| Trustee | Kenya Commercial Bank |
| Custodian | Co-op Custodial Services |
| Auditors | PWC |
| Minimum Investment | Ksh 5,000.00 |
| Minimum Additional Investment | Ksh 1,000.00 |
| Initial Fee | 0% |
| Annual Management Fee | 2.00% |
| Distribution | Semi-Annual |
Fund Objective
Medium to long-term investments
Extra returns at moderate risk.
Reasonable return from a well-diversified portfolio of fixed income securities.
Asset Allocation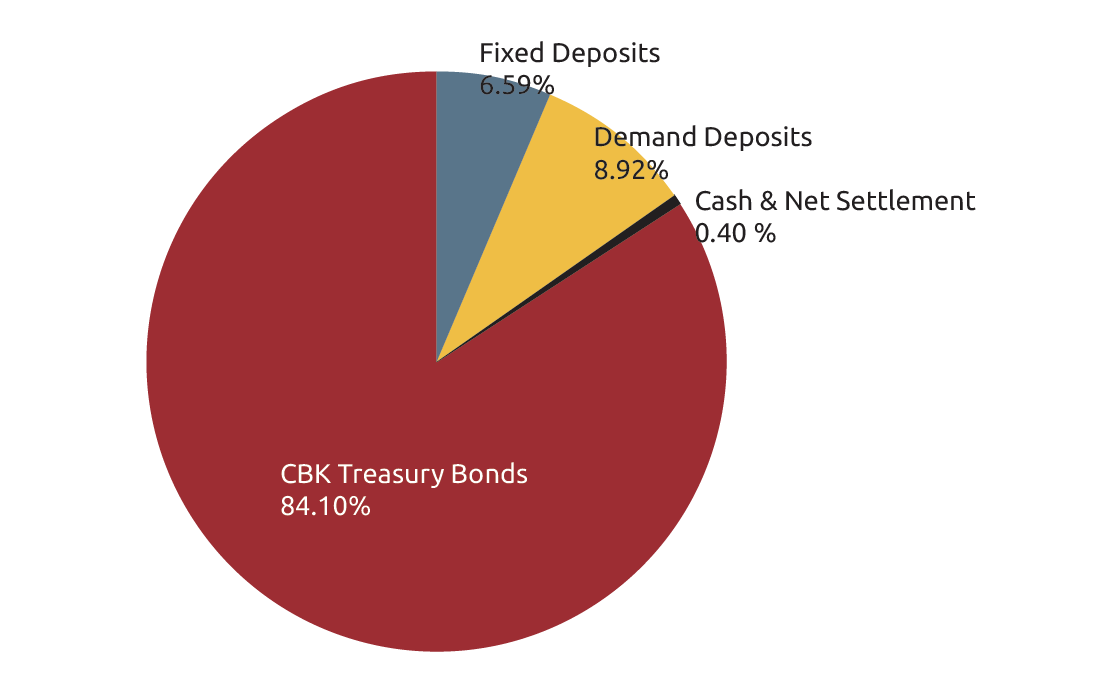 GDP
Protracted global shocks have incessantly muted economic growth prospects; however, Kenya posted a growth of 5.3% in Q1. We expect Kenya's growth to remain subdued on account of the difficult macroeconomic environment.
Inflation
Inflation softened in the month of July at 7.3% from the 7.9 % recorded in the previous month, a benign inflationary regime is anticipated as the tighter monetary policy transmits.
Interest Rates
In a bid to curtail the unabating inflationary pressures the central bank raised the policy rate by 100bps from 9.5% to 10.5% in June 2023.
Outlook
An improved performance is expected for the fund as new inflows and maturities come in which will be reinvested at higher yields in the current interest rate environment. The fixed income fund will face some negative valuation movements as rates on government securities continue rising but is however anticipated to register gradual increment in gains as we continue taking advantage of the higher rates. The fund provides an opportunity for investors with low liquidity needs to lock in higher returns.
Fund
Performance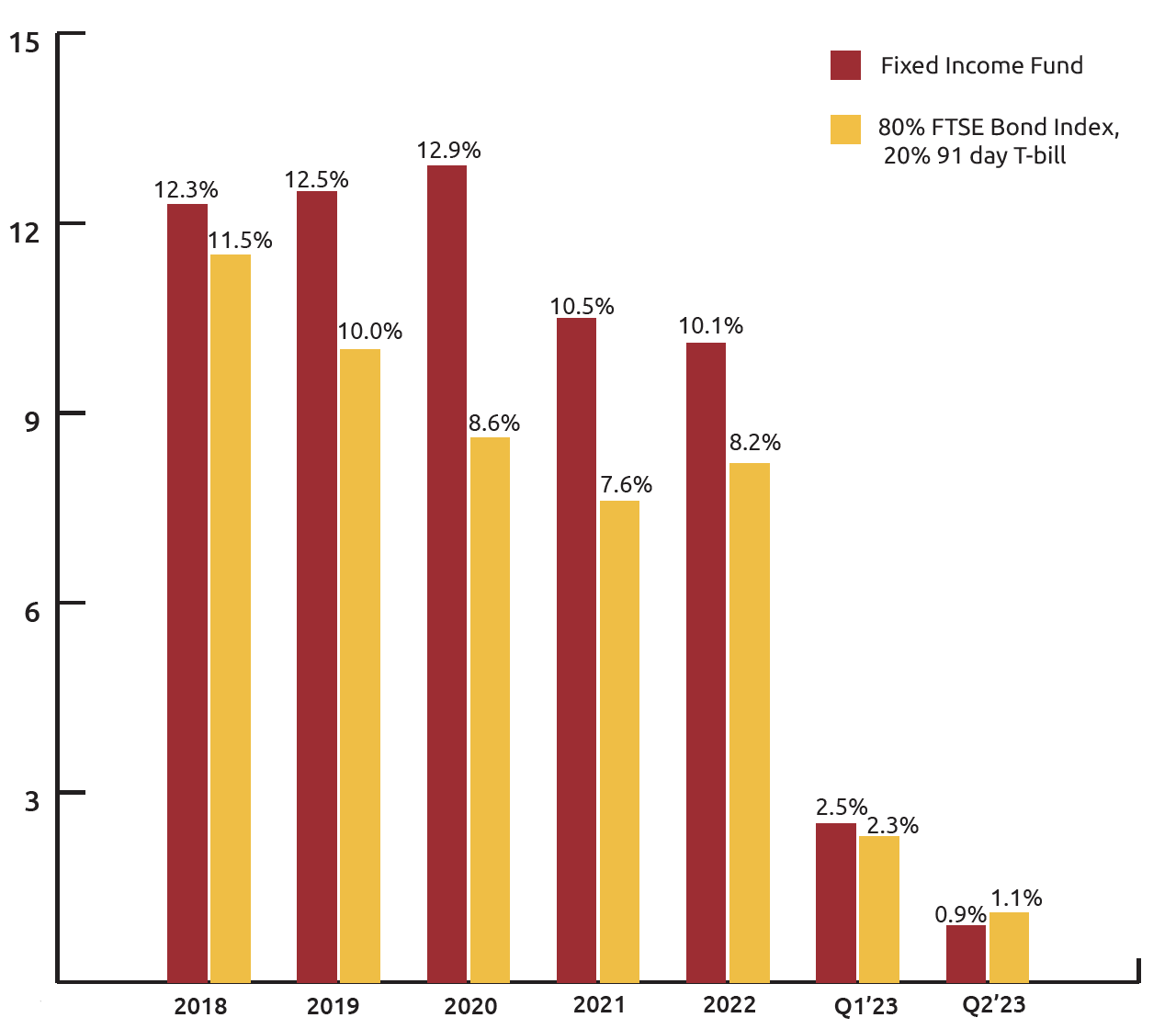 Nairobi Security Exchange
yield curve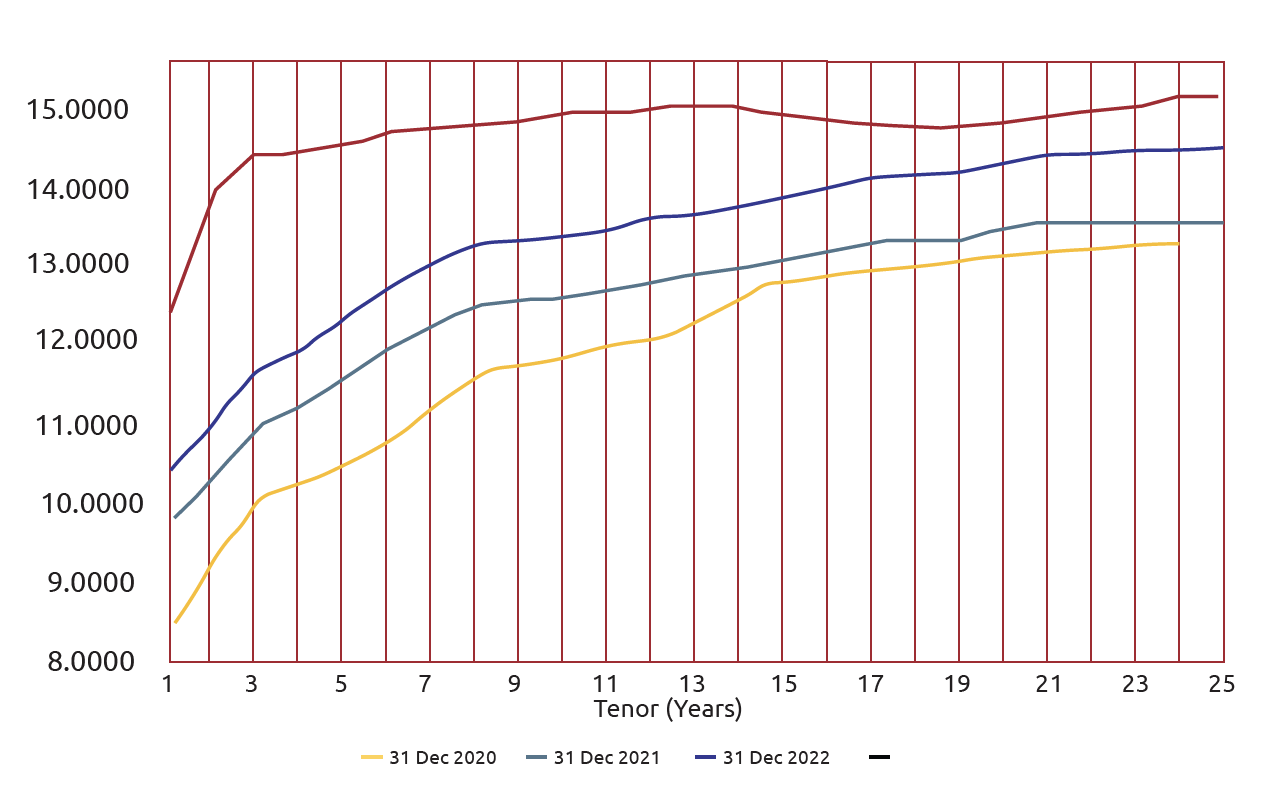 Statutory Disclaimer: The value of units may go down as well as up and past performance is not necessarily a guide to the future. There are no guarantee on the client's capital as the performance of units in the fund is determined by change in the value of underlying investments hence value of your unit trust investment